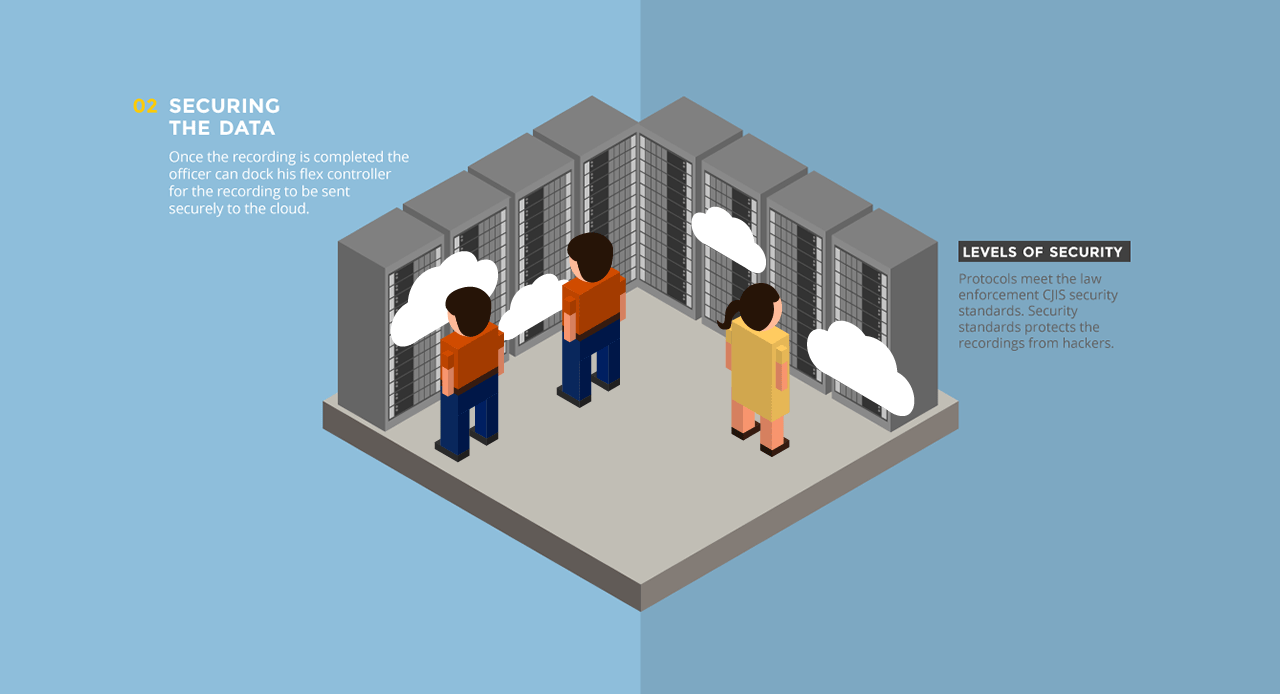 The Future is
Body Cameras
An infographic about body worn cameras. People are misinformed about body cameras, and that creates a negative perception. This infographic website explains how body cameras are used and visualizes the research that has so far been completed. Created for an information visualization class.
Collaborated with Jessica Chow.
March 2015
Visit the website: http://students.washington.edu/emphan/
We experimented with different styles; however we saw a more realistic style was very cold. Therefore we decided to lighten up the subject by using an isometric style.